I have tried different systems to keep my peeler crab but the one I have now has to be the best, it keeps the water very clean and fresh. My system takes about 15 gallon to fill it up I don't change all the water very often if at all I just add 5 gallon every 4 or 5 days. Once you get the water at a nice temperature you will find that the crab come on much faster so you get them frozen down quickly. In the winter I use the tanks for keeping my yellow tails and, rag worm.
Here's a list of what you need
Tanks
Heater
Water pump
Homemade external filter
Internal filter
Air pumps ,tubing ,air stones,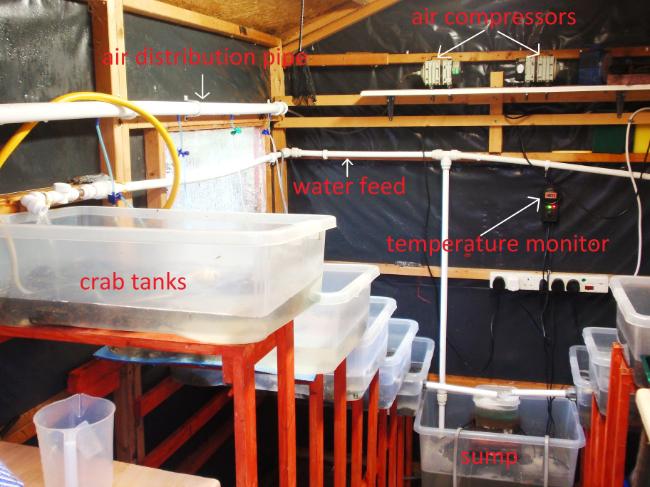 Sump with heater ,water pump and filters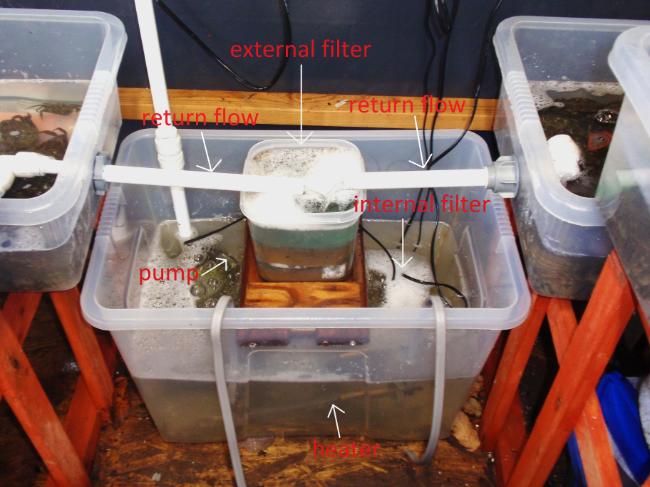 This size tank can take 80 to 120 crab depending on their size .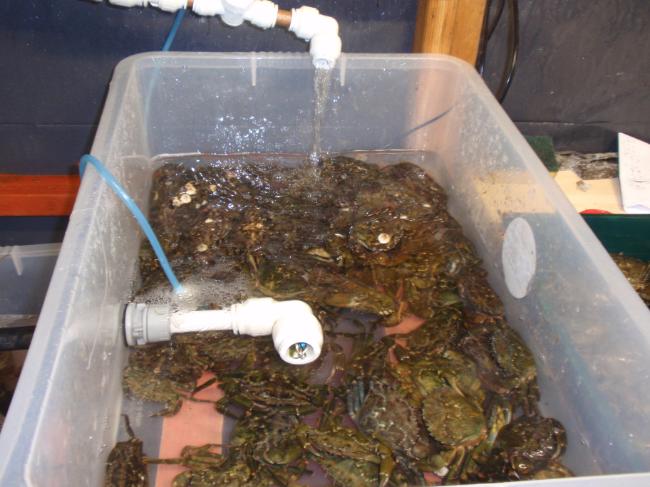 WATER FLOWING FROM 1 TANK TO ANOTHER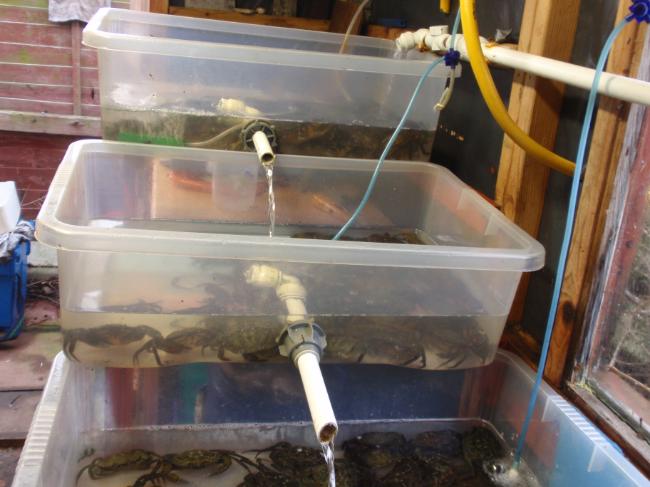 Extra large crab 2 baits per crab.