The safety of our members is paramount and we will always follow the advice of the Governing Body, The Angling Trust.
Updated 30.11.2020
With lockdown 2.0 coming to an end, our matches will resume under the new Tier 3 rules. The first match back will be 4th December, 21:00-01:00 with the weigh-in 01:00- 01:45 at Church Point car park.
In order to ensure Tier 3 rules are followed, we are implementing a new Drive-Thru weigh-in system, this is to protect the weigh-master in particular, who would normally come into contact with most members. We know this is not ideal but hope members appreciate that this is the only way (for now) that we can carry on fishing. Your cooperation is greatly appreciated.
Steve Surtees
Chairman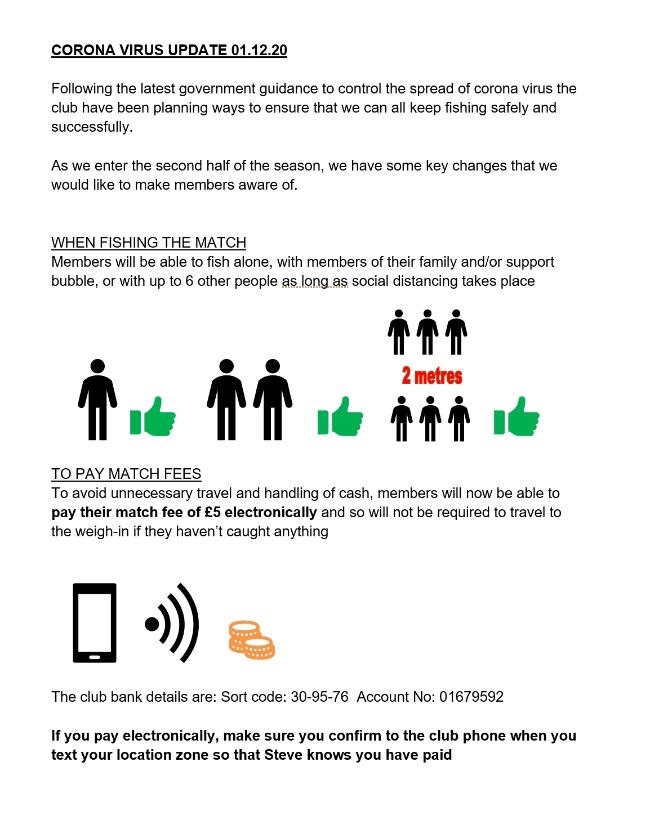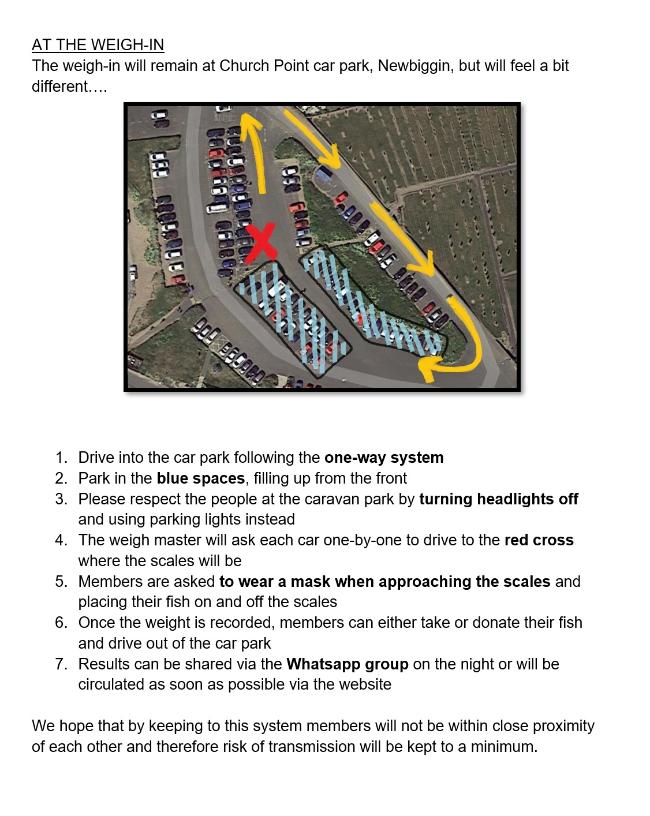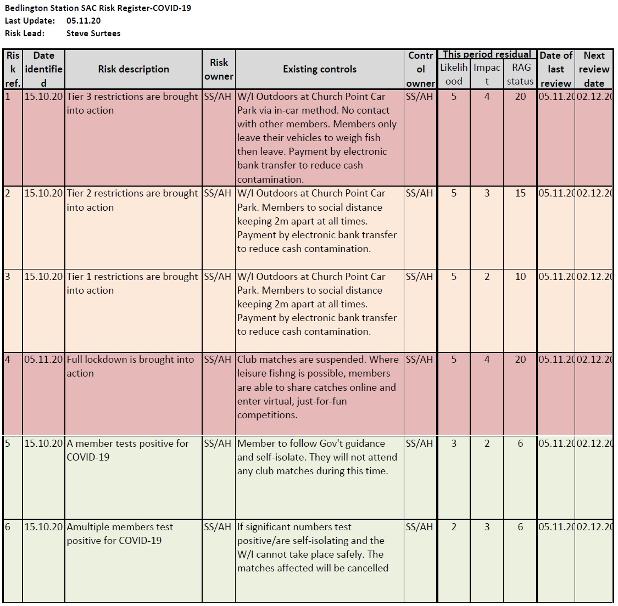 The mains points to note are:
- If you, or a member of your family shows symptoms or tests positive for COVID-19, YOU MUST NOT ATTEND CLUB MATCHES and should stay at home and isolate
- When fishing it is unlikely that groups of 6 or more will be in close contact, but please bear themost up-to-date restrictions in mind when car-sharing/travelling to marks. With no households sharing vehicles
- If possible, do not share or handle each other's equipment. If unavoidable, please clean/sanitise the equipment after handling
- At the weigh-in, we request that members adhere to the Drive-Thru system and remain in their cars unless weighing their fish
- We ask that you handle your own fish, putting them on and off the scales yourself to avoid cross-contamination
- Hand sanitizer, gloves and masks will be provided for anyone who would like them